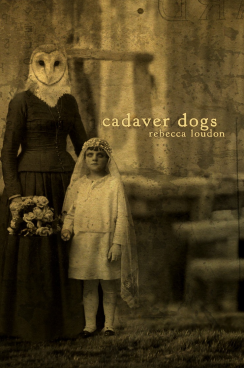 Cover Art: Scott Odom
Cover Design: Maureen Thorson
Available for purchase at Lulu and retail outlets
$15
Juliet Cook writes
:
Loudon is masterful (mistressful?) at mining the loaded terrain of the subconscious mind in all of its ticking, twitching, palpitating glory. But as one might gather from the last descriptive word in that list, it's not just about the mind, it's also about the body- situated in the tricky, sticky intersections between the psyche and the flesh. She gives voice to evocative, throbbing, churning, lustful pieces of what lies beneath the teeth and the fur and the cotton; what flows through the blood with painful or sultry or poisonous or dangerous connotations.
Cadaver Dogs
also received mentions:
Best Poetry Books/Chapbooks of 2008
and
Best Books for Winter Reading, 2008
.